Celebrate the Twelve Days of Christmas

December 30th
The twelve days of Christmas represents the Christian tradition that marks the span between the birth of Christ and the coming of the Magi, the three wise men. It begins on December 25, Christmas Day and runs until January 6, the Epiphany, sometimes also called Three Kings' Day.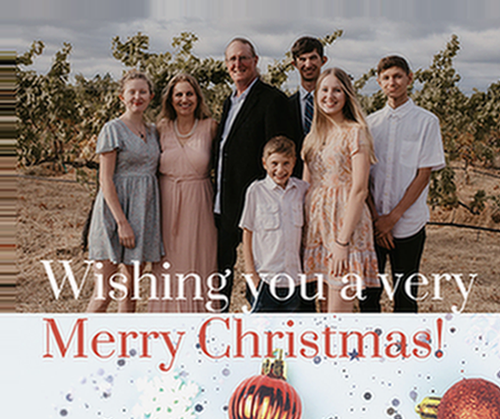 Reflections June 2020
After all our renovations to the Camino Tasting Room outdoor spaces, June was re-opening day under new guidelines; outdoor, seated tastings, with reservations. Masks, physical distancing, and increased sanitation all new protocols. The California forest fires and power outages began early in 2020. Summer skies were dark with smoke and the air unhealthy. Pizza nights were pushed back a few weeks, as was our spring club release (postponed from May to June).
The Farmer's Markets opened in Placerville where we brought our wines and ciders for locals to shop Wednesday evenings and Sunday mornings on Main Street. We welcomed the arrival of new #winebums apparrel.
We hosted a Virtual Club Party with live music, wine tasting, and comedy. Spring release wines; 2019 Semillon-Sauvignon Blanc, 2017 Barbera, and 2018 Alicante Bouschet, Live Comedy with Robert G. Lee of The Corona Diaries (super funny & clean), & Live Music by Jaclyn Lovey.

These were tough, but fun times. We persevered through the shut-down, re-opened and provided a safe space for our community to come for wine-tasting, and on Fridays dinner, wine, & live music. While we physically distanced the need for connection and community was clear.
Intentions June 2021 - Father's Day
Summertime in Fair Play with picnics and vineyard hikes.
Friday Night Pizza Nights with live music in Camino.
A bountiful garden!
Special 2016 Barbera, $60 Savings on Six Bottles