The Journey

2007 (photo by Lisa Richmond)

The Early Days as a Virtual Winery
Bumgarner Winery began in early 2000's with a vision for high quality Cabernet Sauvignon from the Sierra Foothills, El Dorado AVA. Recognizing that El Dorado has many of the classic conditions for growing great Cabernet Sauvignon in common with Napa's mountain districts, yet not recognized for this particular varietal, Brian launched his first wines in 2005 and 2006 producing only Cabernet Sauvignon. Bumgarner Cabernet Sauvignon was well received and as stated by a popular Sacramento restauranteur, "beautifully magnificent and intense California Cabernet Sauvignon with quality far exceeding typical expectations of a foothill Cabernet". It has become our flagship. Placements were made in some of the area's top restaurants. The product line expanded to include additional varietals; Tempranillo, Pinot Noir, Petite Sirah, and a Bordeaux-style blend called Many Hands.

#eldoradowines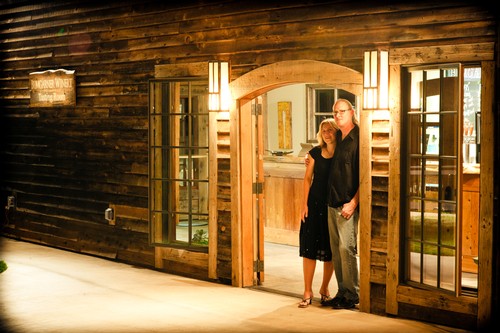 2012 Brian & Jennifer Bumgarner (photo by Lisa Richmond)
We Bought a Winery!
The first tasting room opened in Camino in 2010 and in 2017 the 30-acre Fair Play property was purchased with winery, vineyards, and tasting room. Surrounded by vineyards, pond, age-old oak trees, and a plethora of wildlife, this is where Bumgarner Winery now calls home.

#wherebeautymeetsbounty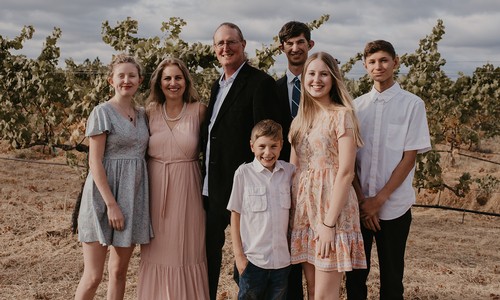 2020 Sky View Vineyards (photo by Elisa Silva)
Bumgarner Winery spans the El Dorado wine region on both north and south sides with retail tasting rooms in both Fair Play and Camino. Come experience authenticity.

#bumgarnerfairplay #bumgarnercamino #eldoradowines #fairplaywineries