Celebrate The Twelve Days of Christmas

December 26th, Boxing Day - Fill A Box!
The twelve days of Christmas represents the Christian tradition that marks the span between the birth of Christ and the coming of the Magi, the three wise men. It begins on December 25, Christmas Day and runs until January 6, the Epiphany, sometimes also called Three Kings' Day.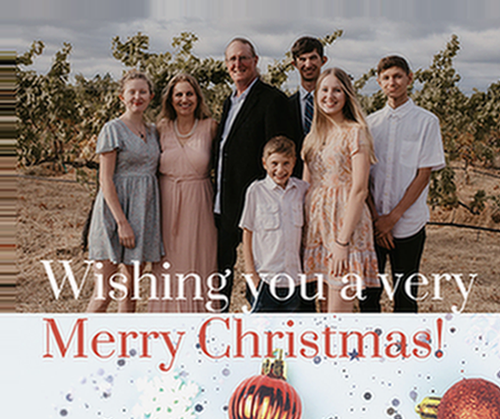 Reflections February 2020
February 2020 was a very busy month for us at Bumgarner. Thank goodness we were able to spend the time together and enjoy so many wonderful events.
We hosted our very first "Bottle Your Own Event" at our winery in Fair Play. Winemaker, Brian Bumgarner shared a sneak-peak into the production and first hand knowledge as he led us through the bottling of our flip-top, Silver Fork Zinfandel, 2018 vintage. We finished up the bottling sharing a delicious Chili Bar luncheon together.
For Valentine's Day, it was a Rhone Tasting in Fair Play featuring; 2018 Viognier, 2017 Elle, 2017 Fiona, & 2016 Petite Sirah and a preview of the soon to be released BUMbly Rose, a Grenache Rosé.

In Camino, we participated with Carson Road Wineries for our second annual Winter Wine Adventure, a social media scavenger hunt that was so much fun! Beef stew paired with Tempranillo was on the menu and the leafless fig tree in winter was our secret clue.

Our Winter Club Release was on Leap Day featuring; 2019 Estate Chenin Blanc, 2018 Pinot Noir, and 2017 Petite Sirah with amazing food pairings catered by Table Nectar, outdoors in our Fig Grotto. Who knew this outdoor format would be the new model in the coming months.

Intentions February 2021
2021 Winter Club Release will most certainly be on the calendar. Fingers crossed for an in person club pick up party with food pairing. Hoping for widespread vaccinations to protect our most vulnerable and maybe we can have a Valentine's Day Party and the Winter Wine Adventure.
Special 2018 Zinfandel
The flip-top Silver Fork Zinfandel was ever so popular and sold out quickly in the flip-tops, but a second bottling for club features the same 2018 Zinfandel in a cork-finished bottle. Our special offer for you today.