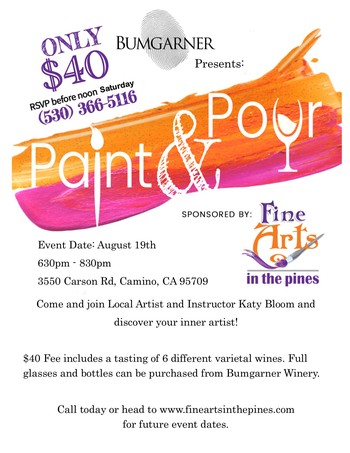 Hello Friends,
Come discover your inner artist and create a masterpiece!
We are excited to welcome Artist Katy Bloom to the tasting room lawns for a Paint & Pour Saturday August 19th from 6:30pm-8:30pm!
$40 to include all art supplies and a tasting of 6 select Bumgarner Wines while you create your masterpiece. Additional by the glass wines and bottle purchases will receive a 10% discount.
Please RSVP before noon Saturday 530) 366-5116 or email to reserve your spot.
Cash only, fees will be collected upon arrival.
We look forward to seeing you!
Cheers!
Tami Fries