INTERNATIONAL TEMPRANILLO DAY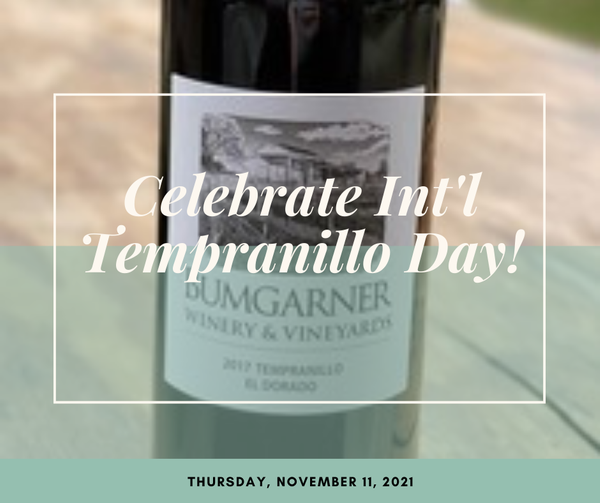 It's International Tempranillo Day!!!
This intense, dark red wine is loaded with lush black fruit aromas, plum and blackberry flavors are lightly herbal and savory, complemented by velvety tannins and hints of spice and herbs.
Come on up to our Camino tasting room today and grab a glass or bottle of our 2017 Tempranillo! Open all day, 11am to 5pm.
This black grape is native to Spain and used to make full-bodied red wines. Tempranillo comes from the Spanish word, Temprano, which means early. This is in reference to the fact that the Tempranillo grape ripens earlier than most grapes in Spain. Tempranillo is known as Spain's noble grape. Though native to the Iberian Peninsula, this grape is planted throughout wine regions around the world. As of 2018 Tempranillo is the third most widely planted grape. Besides Spain and Portugal, other countries that grow the grape include the United States, Mexico, Italy, Argentina, Turkey, and Thailand.